Community Events: Fam Camp S'mores & Yard Games!
Posted by Dustin Woodley on Friday, July 9, 2021 at 9:00 AM
By Dustin Woodley / July 9, 2021
Comment
Let's Go Camping!
This Friday, July 09, 2021, 05:00pm - 07:00pm, Fam Camp S'mores & Yard Games is happening! Where you may ask? Well, it's taking place in Maxwell Fam Camp, 390 March Street Building 1161, Montgomery, AL!

Bring a picnic dinner and spend an evening making s'mores and playing cornhole!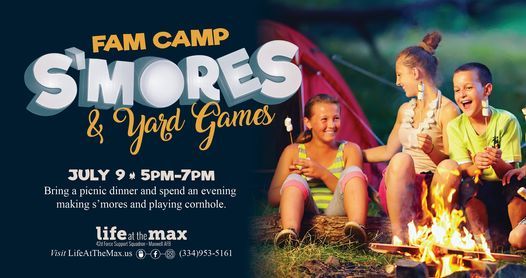 With that said, we all know that a couple of games are required for any enjoyable camping vacation. This collection of camping games will keep your company entertained whether you're camping with small children, teenagers, or adults. They're all family-friendly, and many of them may be changed for difficulty levels. Here we've included camping activities for when the sun sets.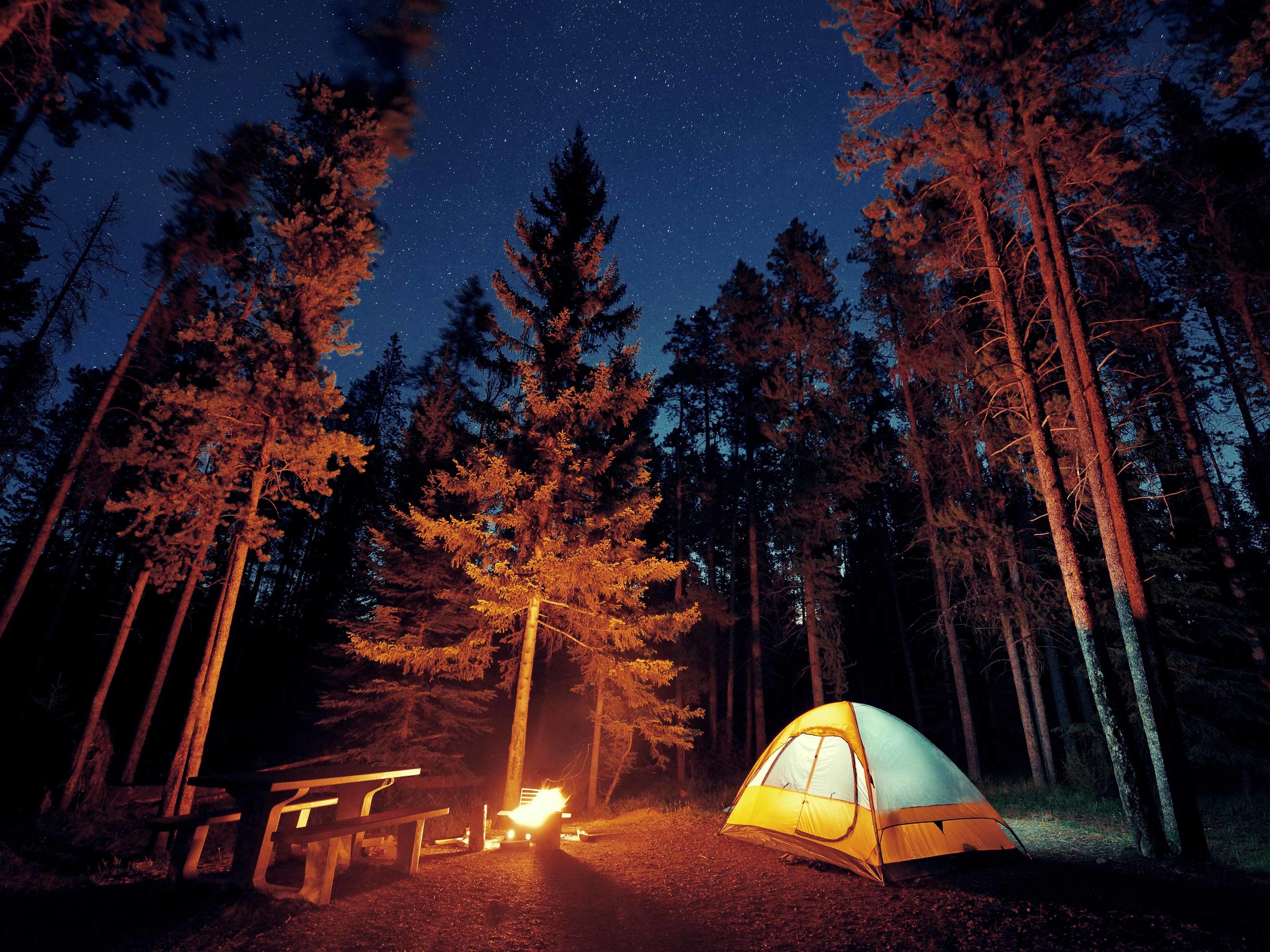 CAMPING GAMES TO PLAY AT NIGHT
After sunset, your fun doesn't have to stop. If you're looking for an addition to spooky stories or campfire songs, these games will do the trick.
MORSE CODE TREASURE HUNT
Not your typical camp game, this is a great nighttime choice for older kids and teenagers who like puzzles. To play, you need a flashlight or headlamp and printable Morse code charts (if possible, laminate them in case of inclement weather). Station a "messenger" across the campsite, as far away as possible, with the light source. The messenger uses the light to flash a Morse code clue to the "spies" across the campsite. The spies can use the clue to figure out where a prize or coveted object is hidden. Whoever finds the prize wins.
CAMPFIRE CHARADES
A classic family game, charades can easily be played anytime, anywhere — but it's made more challenging by the light of a campfire. If you've never played charades, it's simple to learn and can be made fun for almost any age. First, fill a jar or hat with slips of paper containing phrases that players can act out. Elect someone to pick a phrase first; whatever phrase is on that paper, the player must act out silently. Add a time limit for extra pressure. Whoever guesses the phrase first goes next. Play to a certain score or simply stop playing when you're tired. Make your game camping-themed and prepare phrases that revolve around the outdoors (e.g., pitching a tent, building a campfire, making s'mores).
LIGHT PAINTING
See your name in lights with this activity that's perfect for camping. Light painting can be done with the whole family, but is great for teenagers or adults who can create more intricate designs. For light painting, you'll need a DSLR camera, a tripod or stable surface for the camera, a light source (such as a flashlight), and some creativity. With light painting you can write your name, draw an animal, or add some sparkles to your landscape — as long as you're quick! If you're not quite sure what light painting is or how to do it, then check out this guide.
See you there!


For more information, check this link out!:
https://www.lifeatthemax.us/calendar/eventdetail/87975/fam-camp-s-mores-yard-games